Research and professional experience/ Experience professionnelle (incluant la recherche):
Personal Statement
Adélaïde Compaoré is the head of the socio-anthropology research team. She joined the Clinical Research Unit of Nanoro (CRUN), Burkina Faso as a research fellow in social science in 2010. Since then she has been actively involved in the implementation of research projects. Her first experience with the research started in a clinical trial funded by the NIH, assessing the risk of malaria prior to and during early pregnancy in nulliparous women receiving long-term weekly iron and folic acid supplementation. In this trial, her responsibilities were to conduct qualitative research on the acceptability of weekly iron supplementation. This allows her to produce under the supervision of Docteur Loretta Brabin, two papers: the first on the perception of iron supplementation published in maternal and child Health journal and the second on adolescent women adherence to weekly supplementation in the Reproductive Health Journal. Her second experience was in a community-based study, which is a FP7-funded multi-centric study. This study aimed at assessing the impact of Community Screening Scheduled Test in addition to the standard IPTp-SP as an alternative to IPTp-SP alone in the prevention of malaria in pregnancy. She was in charge of conducting field work of the anthropology work package in Burkina Faso and Benin. She published a paper in Malaria Journal in 2018 under the supervision of Koen Peeters, the head of the Medical Anthropology Unit, at the Institute of Tropical Medicine (ITM) in Antwerp.
All these experiences have contributed to nurture her interest for the research. Therefore, she has started her carrier development by undertaking a PhD programme. Her research topic entitled "Understanding antimicrobials use: A mixed methods research of rural communities in Burkina Faso", seeks to understand the cultural and socioeconomic conditions that drive antibiotic use in rural Burkina Faso. The research is being supervised collaboratively by the CRUN, the ITM, and the AMRIWA Consortium (University of Helsinki).
Research experience
| | | | |
| --- | --- | --- | --- |
| N° | Study title | Period | Sponsor |
| 1 | Leveraging improved nutrition preconception, during pregnancy and postpartum in Sub-Saharan Africa through novel intervention models, at the University of Southampton` | 2018-2021 | The National Institute for Health Research (NIHR) |
| 2 | Impact of improved diagnostic tools, practices and Training and Communication on acute fever case management and antibiotic prescriptions for children and adolescents presenting at outpatient facilities in Burkina Faso | 2019-2021 | FIND |
| 3 | A hospital antibiotic stewardship program in Burkina Faso: studying implementation, effectiveness, and costs | 2016 – Ongoing | Institute of Tropical Medicine |
| 4 | Phase IV study to assess the clinical safety and effectiveness after the introduction of a fixed dose of Artemisinin Pyramax® (Pyronaridine-Artesunate) combination therapy in the health district of Nanoro, Burkina Faso | 2017 – Ongoing | INDEPTH Network |
| 5 | Community-based scheduled screening and treatment of malaria in pregnancy for improved maternal and infant health: a cluster-randomized trial (COSMIC)" | 2015 – 2016 | Academic Medical Centre (AMC), Netherlands |
| 6 | Malaria risk prior to and during early pregnancy in nulliparous women receiving long term weekly iron and folic acid supplementation (WIFS): A non-inferiority randomized controlled trial (WCT01210040) | 2011 – 2014 | Liverpool School of Tropical Medicine |
Publications
1.       Compaore A, Gies S, Brabin B, Tinto H, Brabin L. (2014). ''There is iron and iron…'' Burkinabe` women's perceptions of iron supplementation: a qualitative study. Maternal and Child Health Journal. 2014 Oct;18(8):1976-84. doi: 10.1007/s10995-014-1443-x
2.       Compaoré A, Gies S, Brabin B, Tinto H, Brabin L. (2018). Community approval required for periconceptional adolescent adherence to weekly iron and/or folic acid supplementation: a qualitative study in rural Burkina Faso. Reproductive Health. 2018 Mar 14;15(1):15:48.  doi: 10.1186/s12978-018-0490-y
3.       Compaoré A, Dierickx S, Jaiteh F, Nahum A, Bohissou TFE, Tinto H, Scott S, D'Alessandro U, Schallig H, Grietens KP. (2018). Fear and rumours regarding placental biopsies in a malaria-in-pregnancy trial in Benin. Malaria Journal. 2018 Nov 15;17(1):425.  doi: 10.1186/s12936-018-2578-9
4.       Rouamba T, Sondo P, Yerbanga IW, Compaore A, Akweongo P, Baiden R, et al. High adherence level to artemisinin-based combination therapies in rural settlement 11 years after their introduction in the health system, Nanoro,Burkina Faso. Patient Prefer Adherence. 2019;13:371–80. doi  10.2147/PPA.S190927
5.       Watson D, Kehoe SH, Erzse A, Compaoré A, Debpuur C, Nonterah EA, Sorgho H, Norris SA, Hofman KJ, Lawrence W, Newell ML, Godfrey KM, Ward KA, Barker M; INPreP group. Community perspectives on maternal and child health during nutrition and economic transition in sub-Saharan Africa. Public Health Nutr. 2020 Sep 15:1-9. doi: 10.1017/S1368980020003018.
6.       Compaoré, A., Ouedraogo, K., Boua, P. R., Watson, D., Kehoe, S. H., Newell, M. L., Tinto, H., Barker, M., Sorgho, H., & INPreP group (2020). 'Men are not playing their roles', maternal and child nutrition in Nanoro, Burkina Faso. Public health nutrition, 1–11. Advance online publication. doi.org/10.1017/S1368980020003365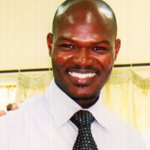 Karim Derra Prev post
Salou Diallo Next post