Biographical Sketch
Diallo Salou is a Biologist by background. At the "Université de Ouagadougou" he obtained his Master I in Biochemistry/Microbiology in 2005. He will join the "Université Nazi Boni/Bobo Dioulasso" in 2009, where he undertook his Master 2 graduation in Applied Biology and Biologic systems modelization. Since 2012 Diallo Salou is involved in PhD training.
His research activity focused on Biochemistry/Hematology, particularly towards the research of iron metabolism, relationship between malaria and iron status in childbearing women.
He worked since 2014 up to date as research associate at "Institut de Recherche en Sciences de la Santé" (IRSS), Burkina Faso.
He worked previously at "Centre de Recherche en Santé de Nouna" in 2006 where he participated to investigation on drugs quality. In 2007, Diallo Salou joined the Clinical Research Unit of Nanoro, where he occupied successively:
1.    April-December 2007: Lab Supervisor
2.    April 2009-December 2010: Field Supervisor on RTS,S vaccine trial
3.    March 2011-December 2013: Study Site Coordinator on EPI-Mal study
4.    April 2011-February 2014: Lab Supervisor on Palufer Study
5.    January 2016-December 2016: Study Site Coordinator on Palubac study
6.    March 2017-October 2017: Study Site Coordinator on Novac study
From 2012 to 2016, Diallo Salou undertook several national/international trainings to strengthen his research capacities:
1.    19-30 March 2012: NIH; NIAID and MRTC_Bamako/Mali; Inaugural West African regional Workshop on Protozoan Pathogens
2.    September-October 2012 : Institut de Recherche des Sciences de la Santé (IRSS)/Ouagadougou ; Data analysis
3.    7-26 January 2013: ATCT/IPT/JICA. Tunis/Tunisia    Molecular biochemistry in Health Application
4.    September-October 2013: CIBEMAG Institute /Ghana; English Course
5.    September-October 2014: MRC International Nutrition Group Keneba/The GAMBIA; "Hepcidin and Global Health"; Acuri automate project
6.    17 October – 25 November 2016: University of Antwerp (Belgium) International course in Epidemiology, Biostatistics & Qualitative research methods (EBQ)
Selected Peer-reviewed Publications (See in Publication Section)</strong
1.    Loretta Brabin, Stephen A. Roberts, Sabine Gies, Andrew Nelson, Salou Diallo, Christopher J. Stewart, Adama Kazienga, Julia Birtles, Sayouba Ouedraogo, Yves Claeys, Halidou Tinto10, Umberto d'Alessandro E. Brian Faragher and Bernard Brabin. Effects of long-term weekly iron and folic acid supplementation on lower genital tract infection – a double blind, randomised controlled trial in Burkina Faso. BMC medicine 27 Nov 2017. DOI 10.1186/s12916-017-0967-5
2.    The RTS,S Clinical Trials Partnership: Efficacy and Safety of the RTS,S/AS01 Malaria Vaccine during 18 Months after Vaccination: A Phase Randomized, Controlled Trial in Children and Young Infants at 11 African Sites. PLoS Med 2014, 11(7): e1001685. doi:10.1371/journal.pmed.1001685
3.    Halidou Tinto, Salou Diallo, Issaka Zongo, Issa Guiraud, Innocent Valea, Adama Kazienga, Herve Kpoda , Hermann Sorgho, Jean-Bosco Ouedraogo, Tinga Robert Guiguemde,Umberto D'Alessandro: Effectiveness of artesunate–amodiaquinevs. artemether–lumefantrine for the treatment of uncomplicated falciparum malaria in Nanoro, Burkina Faso: a non-inferiority randomized trial. Tropical Medicine and International Health 2014, doi:10.1111/tmi.12274
4.    Maike Tipke, Salou Diallo, Boubacar Coulibaly, Dominic Störzinger, Torsten Hoppe-Tichy, Ali Sie and Olaf Müller: Substandard anti-malarial drugs in Burkina Faso. Malaria Journal 2008, 7:95 doi:10.1186/1475-2875-7-95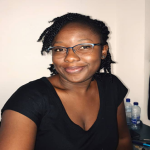 Adelaide Compaore Prev post
Ousmane Troare Next post