Demographer with a Mathematician background. Since 2009, I am the Nanoro HDSS Manager at the Clinical Research Unit of Nanoro (CRUN), IRSS-DRCO, Burkina Faso. I am also a PhD candidate in Demography at Centre for Demographic Research (UCL Belgium) with a PhD project aiming to address a critical issue in malaria control, i.e. developing news tools to accurately assess malaria attributable mortality. My research activities are focused on population and health, particularly on malaria.
I have been involved in Epidemiology and Public Health studies as well. I have a good experience on electronic data collection and analysis of longitudinal data.
I graduated from IFORD (Institut de Formation et de Recherche Démographiques) in Cameroon in 2008 with MSc. in Demography. I worked from 2008 to 2009 as research officer for the department of population and development at SP/CONAPO, Burkina Faso. In 2009, I joined CRUN to help establish the Nanoro HDSS.
My main papers have been published in International Journal of Epidemiology, Global Health Action, Malaria Journal and Plos One.
Karim Derra, MSc. Demography, PhD candidate
Organisation: CRUN/Nanoro HDSS, Burkina Faso
Position: Nanoro HDSS Manager
Contact: kderra@crun.bf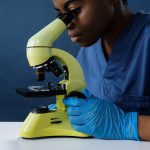 Sally Prev post
Adelaide Compaore Next post