Research and professional experience: 
1. Personal Statement
medical parasitologist by training, i am working as a researcher with permanent position at the ministry of high schools, scientific research and innovation of burkina faso.
i am interested in malaria and others infectious diseases. over the past five years, my research is mainly focused on assessing antimalarial drug's efficacy, studying the genetic diversity of plasmodium falciparum and exploring the molecular markers associated with antimalarial drug resistance. i have been awarded the institut merieux young investigator awards 2018.
2. Positions and Employment
Since 2013: Ministry of High Schools, Scientific Research and Innovation)/ (Government of Burkina Faso): Researcher at IRSS, CNRST
(2019 – 2022): EDCTP Career Development Fellow) /(EDCTP): Principal Investigator of the SMC-NUT project
(2017-2018): EDCTP/TDR Clinical Research and Development Fellow/ (WHO-TDR): TDR Fellow at IDDO/WWARN, University of Oxford, United Kingdom
(2014-2015): WAHRNet Fellow/ (West African Health Research Network): WAHRNet Fellow at KCCR, KNUST, Kumasi, Ghana
3. Selected Peer-reviewed Publications
Sondo P, Derra K, Rouamba T, Diallo SN, Taconet P, Kazienga A, Ilboudo H, Tahita MC, Valéa I, Sorgho H: Determinants of Plasmodium falciparum multiplicity of infection and genetic diversity in Burkina Faso. Parasites & Vectors 2020, 13:1-12.
J. Takata, P. Sondo, G S. Humphreys, R. Burrow, B. Maguire, M S. Hossain, D. Das, R J. Commons, R N. Price, P J. Guerin. The WorldWide Antimalarial Resistance Network Clinical Trials Publication Library: A Live, Open-Access Database of Plasmodium Treatment Efficacy Trials. Am. J. Trop. Med. Hyg., 103(1), 2020, pp. 359–368.
Rouamba T, Sondo P, Derra K, Nakanabo-Diallo S, Bihoun B, Rouamba E, Tarnagda Z, Kazienga A, Valea I, Sorgho H, Pagnoni F, Samadoulougou-Kirakoya F, Tinto H. Optimal Approach and Strategies to Strengthen Pharmacovigilance in Sub-Saharan Africa: A Cohort Study of Patients Treated with First-Line Artemisinin-Based Combination Therapies in the Nanoro Health and Demographic Surveillance System, Burkina Faso. Drug Des Devel Ther. 2020; 14:1507-1521. DOI:10.2147/DDDT.S22485
P. Sondo, K. Derra, T. Lefevre, S. Diallo Nakanabo, Z. Tarnagda, O. Zampa, A. Kazienga, I. Valea, H. Sorgho, J B. Ouedraogo, T R. Guiguemde, and H. Tinto: Genetically diverse Plasmodium falciparum infections, within-host competition and symptomatic malaria in humans. Scientific Report,2019 Jan 15;9(1):127.DOI:10.1038/s41598-018-36493-y
WWARN K13 Genotype- Phenotype Study Group: Association of mutations in the Plasmodium falciparum Kelch13 gene (Pf3D7_1343700) with parasite clearance after artemisinin-based treatment – a WWARN individual patient data meta-analysis. BMC Medicine, (2019) 17:1 https://doi.org/10.1186/s12916-018-1207-3
P. Sondo, K. Derra, S. Diallo‑Nakanabo, Z. Tarnagda, O. Zampa, A. Kazienga, I. Valea, H. Sorgho, E. Owusu‑Dabo, J B. Ouedraogo, T R. Guiguemde, and H. Tinto (2016): Artesunate-Amodiaquine and Artemether-Lumefantrine therapies and selection of Pfcrt and Pfmdr1 alleles in Nanoro, Burkina Faso. Plos One 11(3): e0151565, DOI:10.1371/journal.pone.0151565
P. Sondo, K. Derra, S. Diallo Nakanabo, Z. Tarnagda I. Valea, H. Sorgho, O. Zampa, A. Kazienga, E. Owusu-Dabo, J B. Ouedraogo, T R. Guiguemdé and H. Tinto: Effectiveness and safety of artesunate-amodiaquine versus artemether-lumefantrine for the unsupervised treatment of uncomplicated malaria in patients of all age groups in Nanoro, Burkina Faso: a randomised open label trial. Malaria Journal 2015, 14:325, DOI 10.1186/s12936-015-0843-8.
P. Sondo, K. Derra, Z. Tarnagda, S. Diallo Nakanabo, I. Valea, H. Sorgho, O. Zampa, A. Kazienga, J B. Ouedraogo, T R. Guiguemdé and H. Tinto (2015): Dynamic of Pfcrt K76T mutation five years after withdrawal of Chloroquine in Burkina Faso. Pan African Medical Journal vol. 21(101)6437
4. Research Support
(2019 – 2022: EDCTP Career Development Fellow) /(EDCTP): Principal Investigator of the SMC-NUT project
(2018) Institut Mérieux Young Investigator Award/ (Institut Mérieux, France)
(2017-2018): EDCTP/TDR Clinical Research and Development Fellow/ (WHO-TDR): TDR Fellow at IDDO/WWARN, University of Oxford, United Kingdom
(2014-2015): WAHRNet Fellow/ (West African Health Research Network): WAHRNet Fellow at KCCR, KNUST, Kumasi, Ghana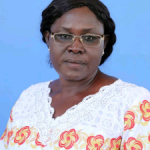 Maminata Traore Prev post
Hamidou Ilboudo Next post